NEW MERCH DEALS AVAILABLE!!!
New "Nature's Apprentice" merchandise has been added to the shop <— click here
Any t-shirt or hoodie sales until November 1st will receive a free laser cut wooden "Nature's Apprentice Handstyle" magnet and the unreleased track "Handwriting" by Bobby FKN White featuring Rhymewave (produced by Illustrated One).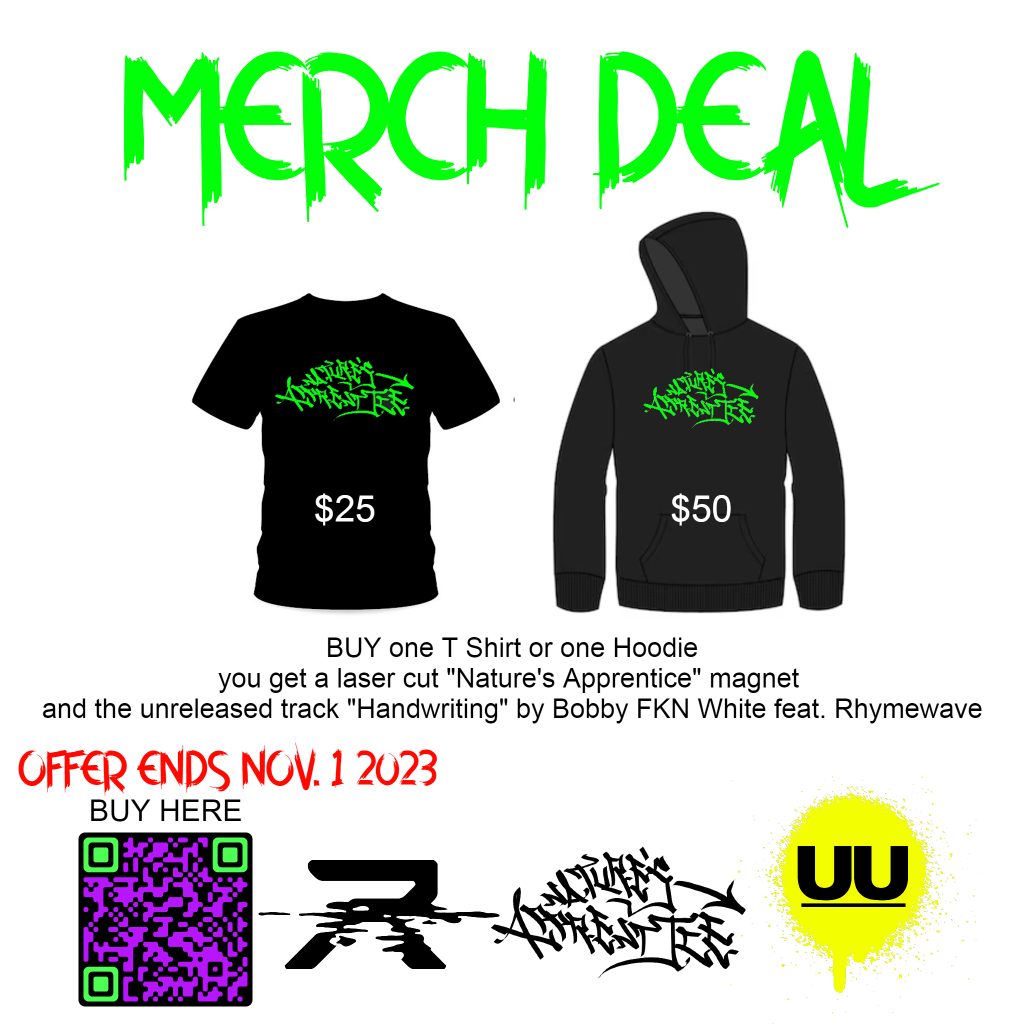 ALSO AVAILABLE IN LIMITED EDITION……
Only two cassette magnets left! Order while you can!