"NAT APP F1" Merch Bundle is NOW AVAILABLE!
THE " NAT APP: F1 BUNDLE" INCLUDES THE FOLLOWING….
Limited Edition 12″ Record [20 copies total]
Digital "F1:EME by Nature's Apprentice" 7 track EP.
Digital "F1:EME Nature's Apprentice" comic book.
Limited Edition digital art book
Two 4×4 gloss stickers.
This 12″ lathe-cut record is a limited edition (only 20 total). It was hand-crafted by cutting micro-grooves into a polycarbonate disc using a record lathe. The machine that was used to make this record is a refurbished and modified lathe from the 1950's with a brand new sapphire stylus. The record was cut in real time and in high quality stereo. It has been inspected and guaranteed by the staff of Fortune Ave Studios.
"F1:EME" by Nature's Apprentice [Limited Edition 12″ Record]
Music Produced by EmE Copyright 2023 UU Crew Records
– 12″ clear lathe cut record
– Limited Edition
– Non-Skip
– Full color cardstock jacket sleeve
– Poly-wrapped
Mixed & Mastered by Whokairs?
Scratches by Relik
Featured Vocals by Namid Wolf
Featured Raps by Illogic, ECO
– Track Listing:
SIDE A
1. F1 (Prologue)
1. Reflector is Connector
3. Cultivate A Mindstate feat. Illogic
4. Dreyfus City (Metro of Color)
SIDE B 
1. Nocturnal
2. Forgotten Pixels / Forever Endeavour (feat. ECO)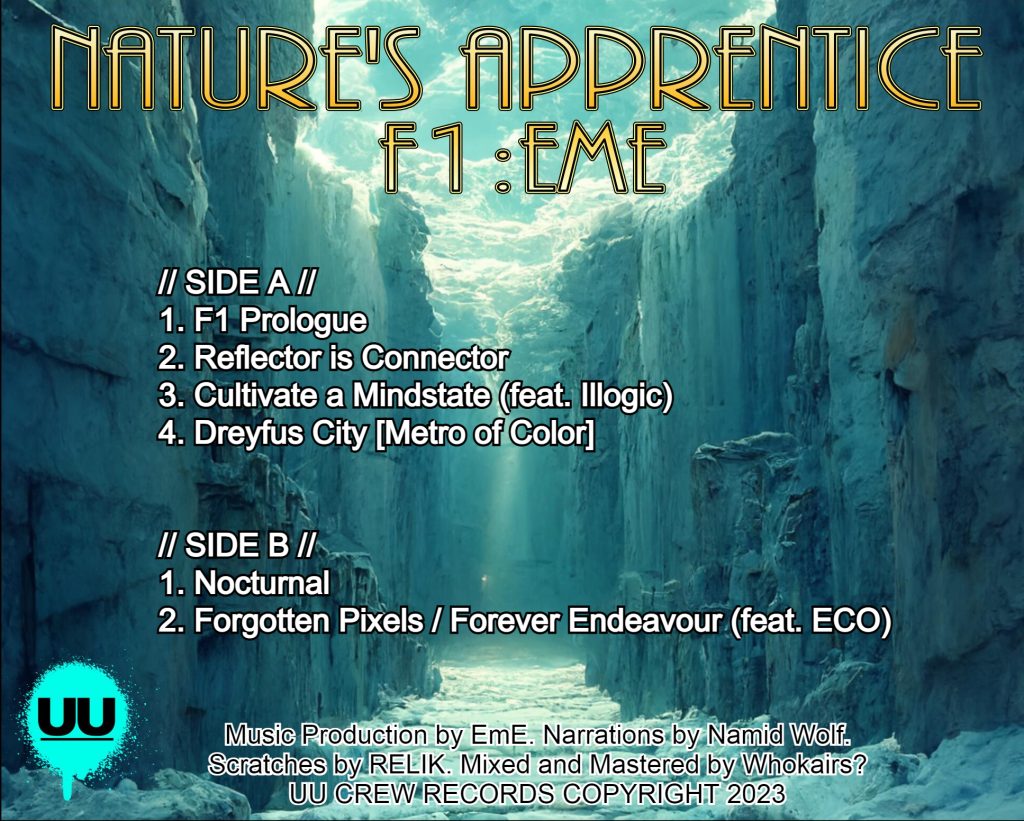 "The Epic of Nature's Apprentice F1:EME" [Digital Comic/Lyric Book]
16 page colored comic book with lyrics to all the songs of "F1:EME"!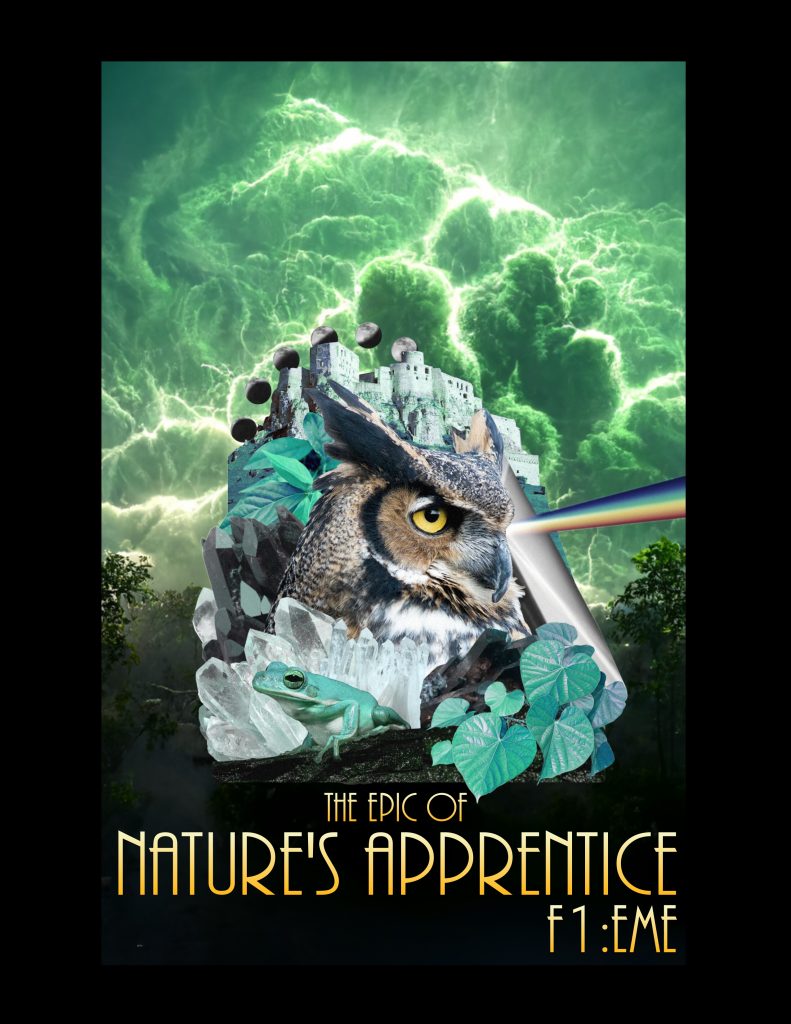 "Limited Edition Bonus Art" [Digital Art Book]
20 page digital art book of variant art and unreleased art from the comic